Crystal Clear Blooming Antler Piece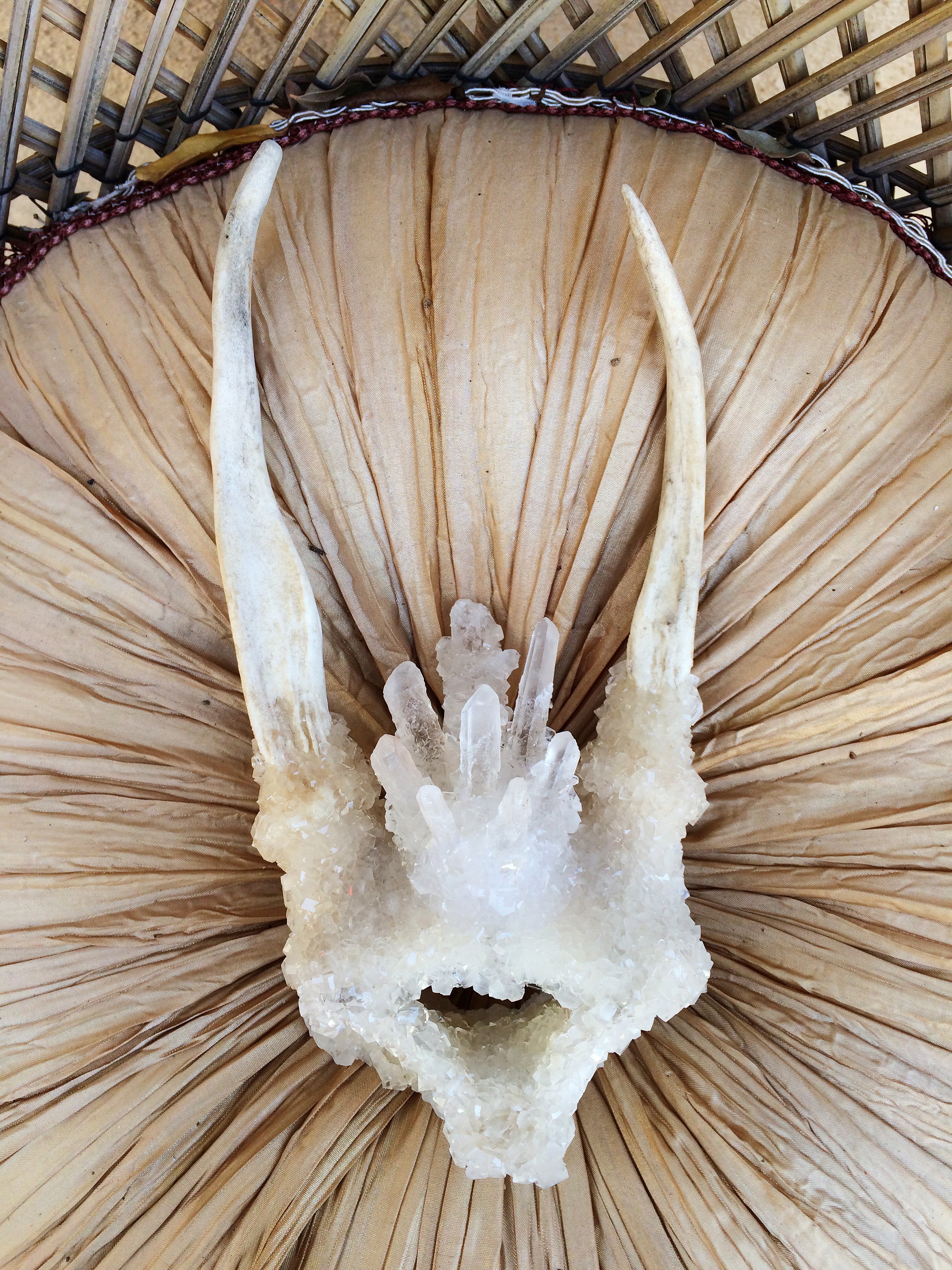 Crystal Clear Blooming Antler Piece
This is a truly unique and one of a kind piece!
Clear quartz has been affixed to a natural death skull cap, and crystals are grown around the base.
Not pictured is the custom stand made using metal and reclaimed wood built for this piece, allowing it to sit atop any surface comfortably and in style!
Item is ready to ship.
sold out