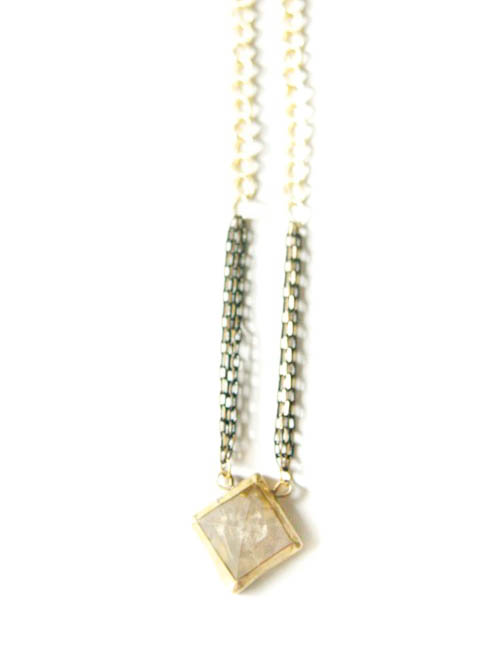 Gig in the Sky Necklace
A simple yet statement necklace, a stone pyramid (pictured: smokey quartz) has been set into brass, and hung off a mixture of black and brass chain. Truly beautiful, and great for layering
Due to the nature of the materials and creation process, each piece may vary slightly from the one pictured.
Please allow 1 - 5 business days before shipping, as each piece is hand made to order!
METAPHYSICAL PROPERTIES
Smokey Quartz helps ground you with Earth energies and is good for working with the Root Chakra. Use Smokey Quartz to absorb negative energy. Smokey Quartz is also a great stone for pain relief and helps to prevent healing crises after a strong energy session. Smokey Quartz helps ground and integrate messages and/or spiritual energy received in higher chakras into the lower chakras, and helps anchor expanded consciousness into the physical body.