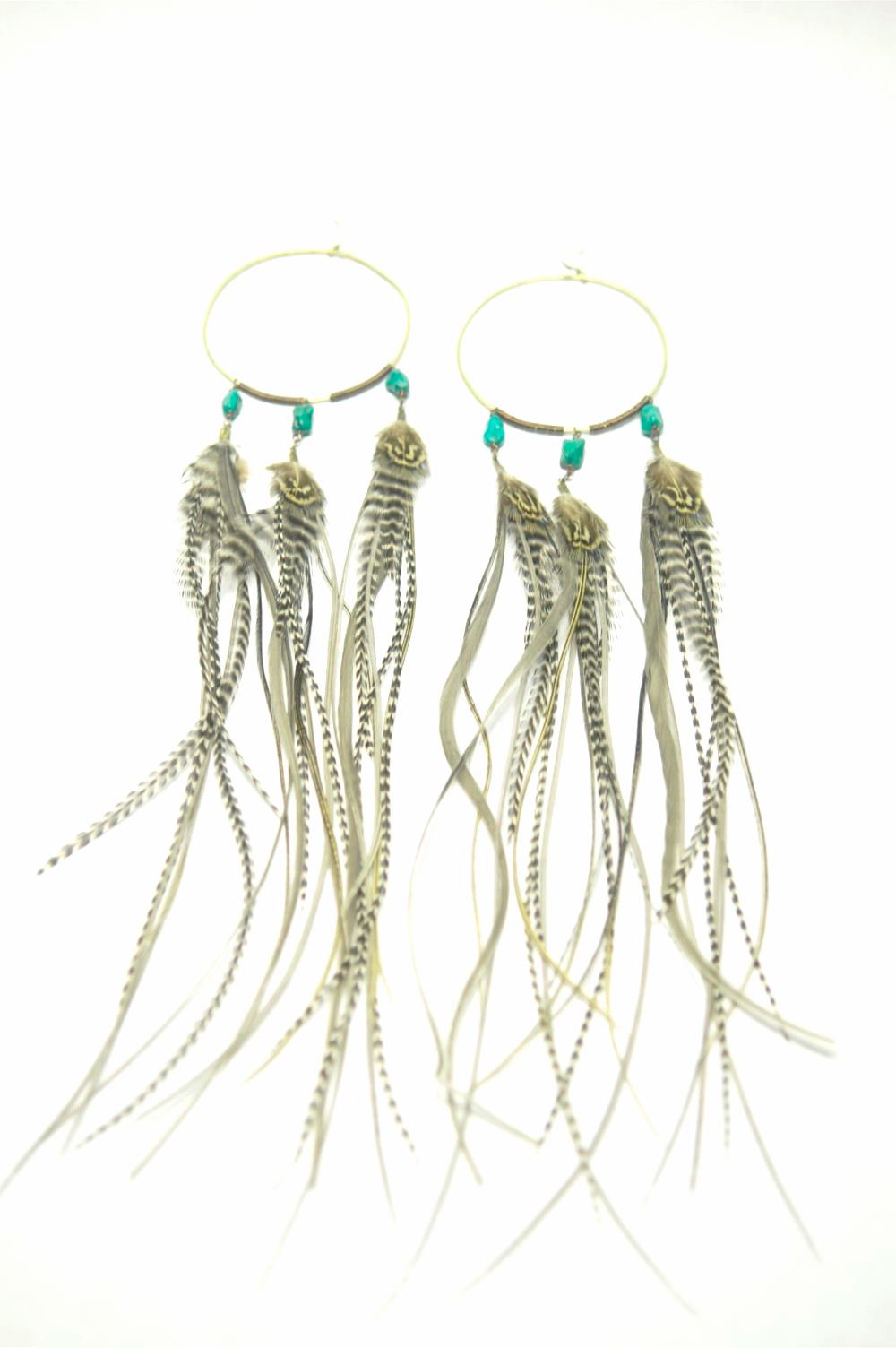 Day Dreamer Earrings
These dramatic feather earrings will add a spark to any outfit! We hand made hoops using recycled brass, and then dangle bundles of rooster and pheasant feathers from Arizona turquoise nuggets. Feathers are flowing and flexible, and very sturdy. Due to the nature of the materials, earrings may vary slightly from those pictured.
All of the feathers we use are either cruelty-free or, in the case of the rooster feathers, come from pasture raised birds from an organic farm. All meat is sold for food, so nothing goes to waste. Birds live almost full life spans.
Please allow 1 - 5 business days before shipping as pieces are made to order. Thank you!
METAPHYSICAL PROPERTIES
Turquoise: ♥ Purification ♥ Serenity ♥ Protection ♥ Wisdom ♥ Balance ♥ Strength ♥ Friendship ♥ Love ♥ Positive thinking ♥ Sensitivity ♥ December birth stone
Zodiac: Scorpio, Saggitarius, Aquarius, Pices
SYMBOLISM
Native American animal totem properties say that a Rooster totem brings enthusiasm and humor and a sense of optimism. It is the protecter, and watcher of the family and home. The Rooster is a totem of great power and mystery, with ties to the ancient past and clues to your own hidden powers. It is the enemy of evil spirits and can bound them with the light of day. Boost your confidence with rooster medicine!
The pheasant aids in bringing healing to family matters with a renewed sense of closeness. Perceptions of old wounds have a chance to be reconciled as Pheasant will show the way to verbalize forgiveness and compassion.